Our
O
-health classes are kept small to ensure an individualised approach so we can support you to rehabilitate an injury, recover or prepare for surgery or help with a chronic condition.
Our exercises are designed to optimise core stability, balance control and strength by using body weighted exercises, fitballs, hand weights and therabands.
See below our O-classes timetable and class descriptions: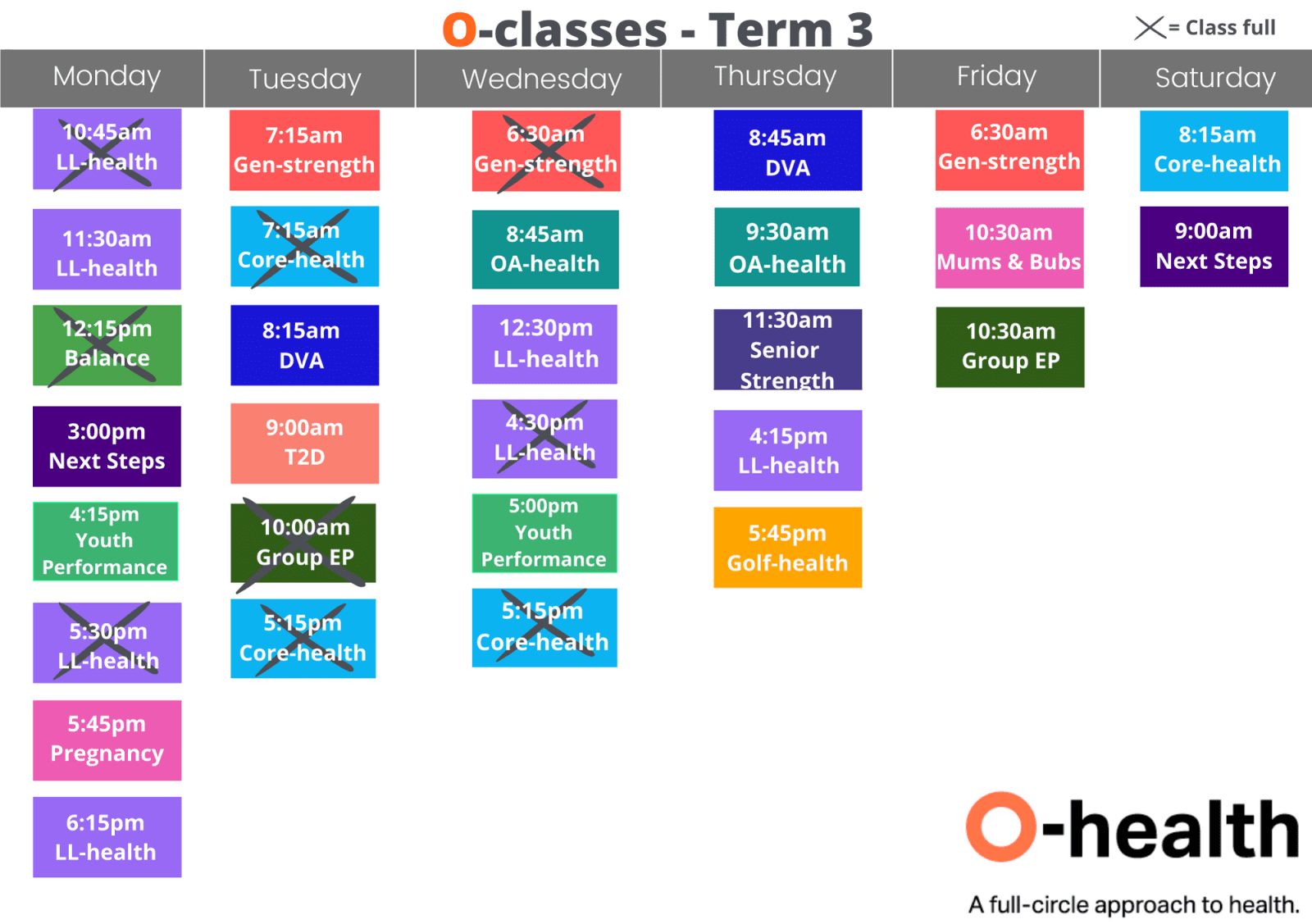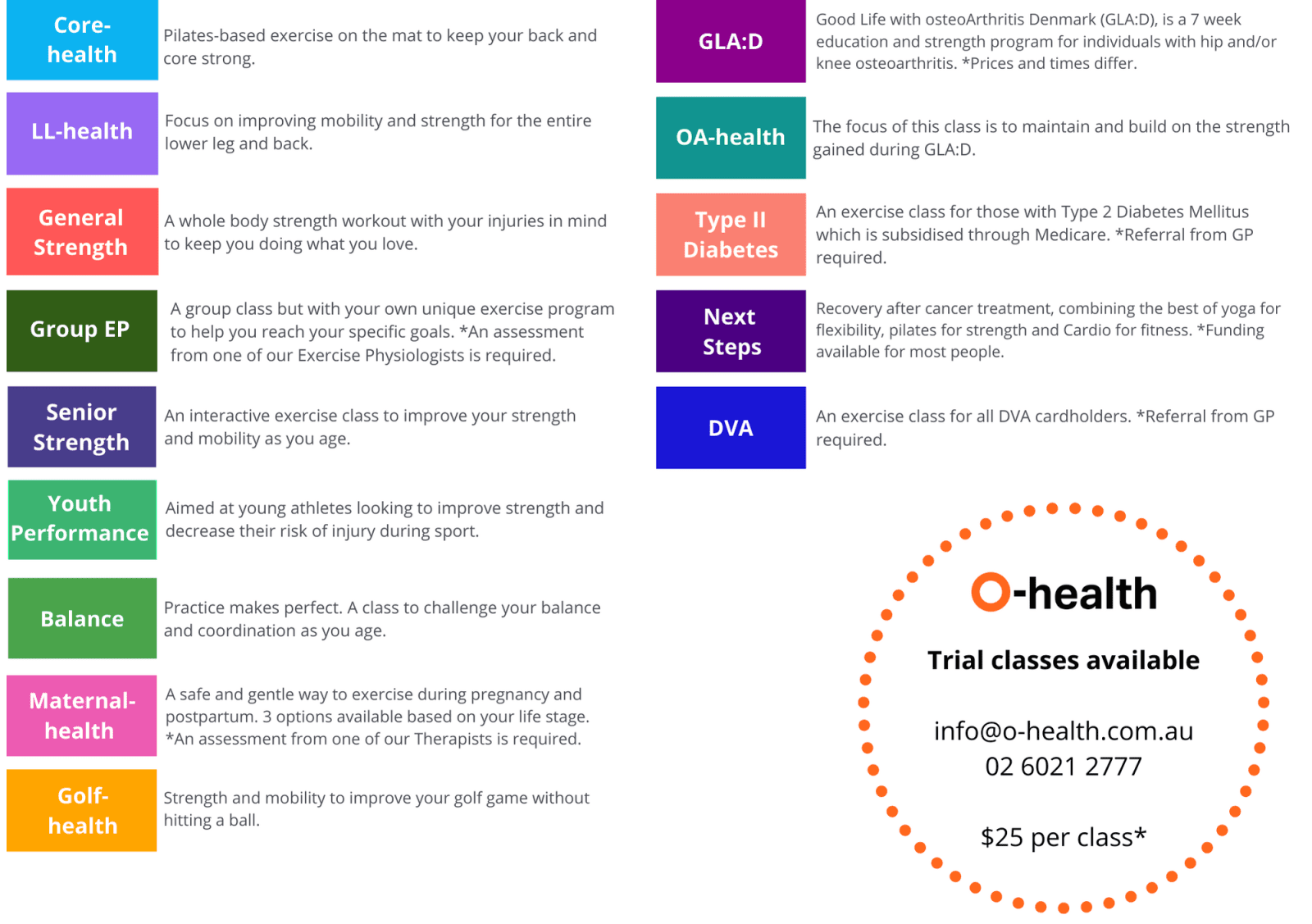 Send us your expression of interest today!
If you are interested in signing up, email us at info@o-health.com.au or call 02 6021 2777 and book a trial class today!