A cohort of experts. A community of support.
Do you believe the best health outcomes require a truly holistic approach? Then working with us is a natural fit.
O-health takes an all-in-one, one-to-one approach to inspire healthier bodies and healthier communities.
That means we work together to tailor care and treatment that helps people move better and feel better, so they can do the things they love for longer.
Together we thrive.
We're a team of experts – Osteos, Physios, Exercise Physiologists & Exercise Scientists –  who use our own knowledge, and the skills and support of our peers, to help our patients live a pain-free, active life they love.We value collaboration, communication and celebration.
We inspire success. Make it yours.
We have a vibrant workplace environment and culture – we nurture, support, and continually educate our team so we can create game-changing outcomes for our patients. And we do it in a state of the art space that allows you to deliver the very best treatment and patient care.You'll be part of a workplace that positions itself as the most trustworthy provider in the industry. One that values patients who turn to us throughout their life either for recovery, maintenance, or motivation.
Benefits & Perks
Full-time position
Supportive and fun working environment
Fantastic new grad mentoring program to develop and accelerate your clinical and personal growth
We are one of Australia's most innovative, diverse and creative Allied Health Clinics
Fortnightly in-house CPD sessions
Located in stunning Albury – recently voted 1 Regional Destination in Australia by Wotif (March 2023), where you have access to snowfields, mountains, wineries, lakes, rivers and renowned gourmet regions.
We have a relocation package designed to assist in easing the challenges of moving.
Purpose-built, state-of-the-art facility that you need to see it to believe it!
Current Opportunities
New grads and experienced therapists are welcome. Open to part-time & flexible working hours for the right people.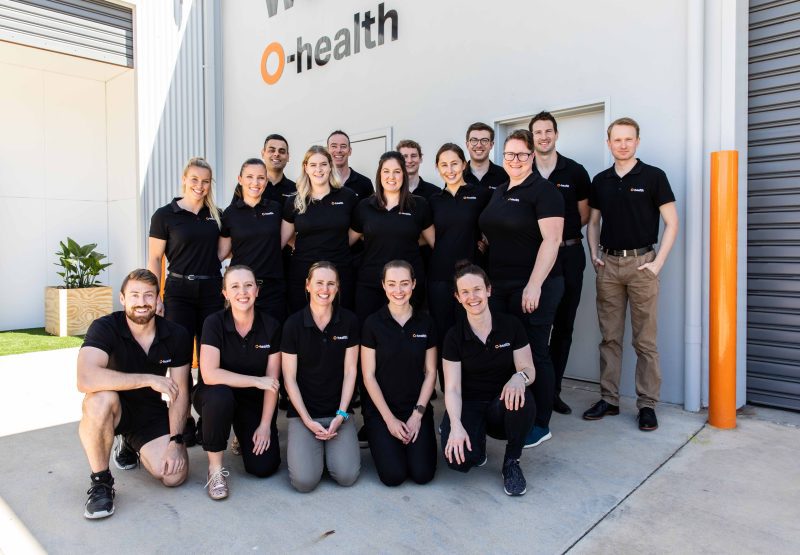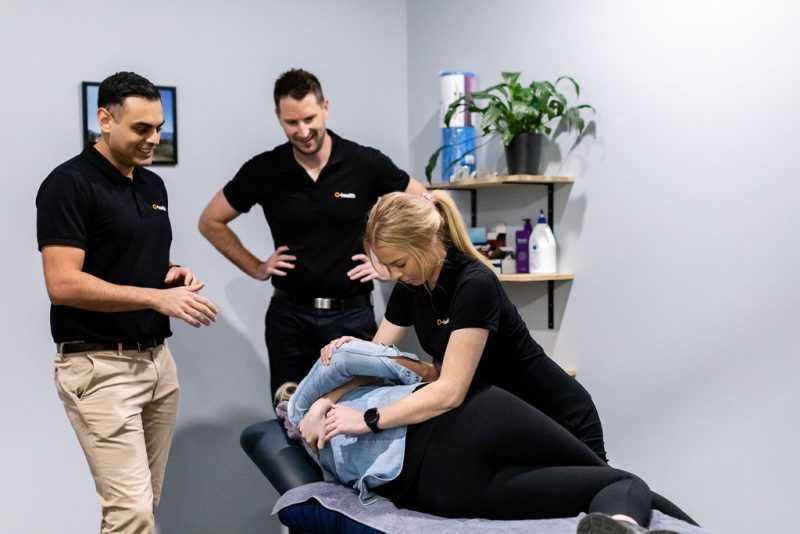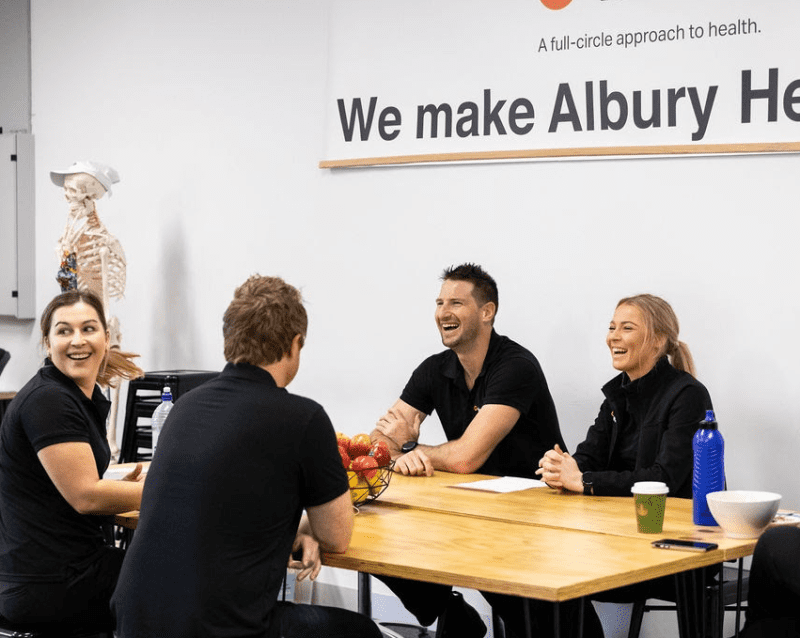 Join the team
To apply for any of our available roles or to express interest in working with O-health, please fill in your details below and one of our team will be in touch soon.
Not from the Albury/Wodonga region?
You'll love it! Recently voted #1 regional destination in Australia by Wotif (March 2023) – Albury is an easy 3-hour drive from Melbourne and a 1-hour flight to Sydney. We are located on the banks of the Murray River and the Hume Dam, and have the Victorian Alpine Region on our doorstep. With hiking and skiing, local music and art, and a fantastic food and wine scene, Albury offers plenty all year round!