Since I last wrote we have spent a few days in Paris and the kids have returned to school after their summer vacation.
We are all missing family, friends and Albury but have a few mountains left to climb, foods to eat, sites and monuments to see before we return.
Paris was even better than I had remembered. Monuments on every corner, in the beautiful summer weather, we enjoyed the perfect walking holiday. Already fit from climbing the local mountains in our home of Menthon St Bernard, we were more than capable of making the distance around Paris and all of us enjoyed the break from the steep inclines.
We visited Montmartre where Sacre Coeur is located, Moulin Rouge and the artists plaza. We spent a few hours enjoying some people watching, portraits being done, imagining this place thousands of years ago when many of the artists, of whom we had learnt about in our travels around this country, had spent time during their lives.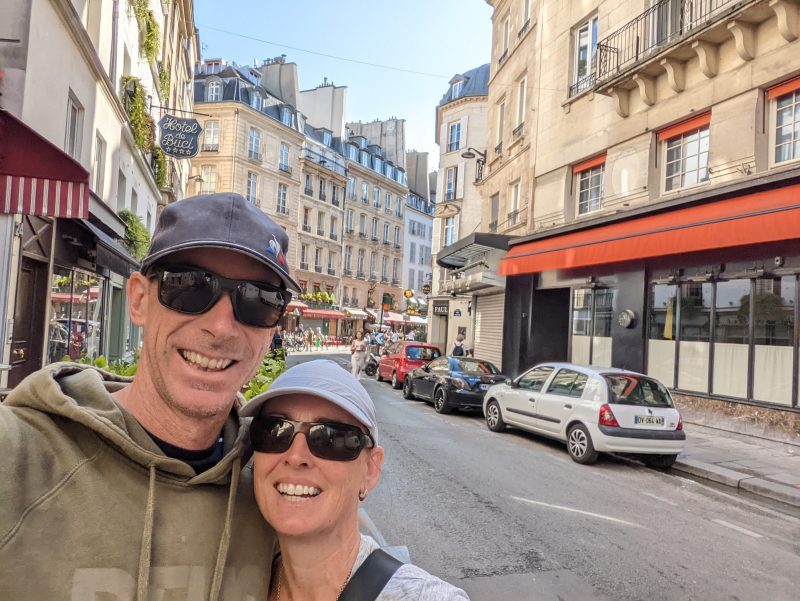 Versailles is a chateau built in the 1600s by Louis 14th. It is located about half an hour by train out of Paris in the city of the same name. Whilst it had been a hunting lodge prior to this, and occasional residence by the royal family, Louis decided to build a palace where he would reside full time. While much artwork lines the walls, much of the furniture has been removed it still remains one of the most opulent chateaus I have ever seen – and I have seen a few in the last six months! I couldn't help but reflect on the contrasts and the likely state of the surrounding city of Versailles, poverty, hygiene, living standards whilst the monarch was developing this palace that towers over the city.
Good weather and summer holidays meant it was very busy in Paris during our visit. We opted to leave the Louvre for another time and instead visit the Musee D'Orsay. This was once a railway station built in 1900 on the right bank of the Seine. This museum houses many French paintings and sculptures completed in the 1800's and early 1900's. We four enjoyed our time here more than we anticipated, we had visited Monet's home in Giverny back in July so to see some of his artwork was very special.  The hand held portable audio guides are a great way to enjoy a museum at your own pace and I would recommend purchasing these when available in the French museums.
When it finally gets dark in Paris (quite late in the European summer), each hour, on the hour the Eiffel Tower is lit up. The Iron Lady puts on a show, she glitters, glows and sparkles for ten minutes.
On a warm summer evening, we enjoyed a picnic in the park adjacent to the monument with many other holidaymakers in anticipation of the event.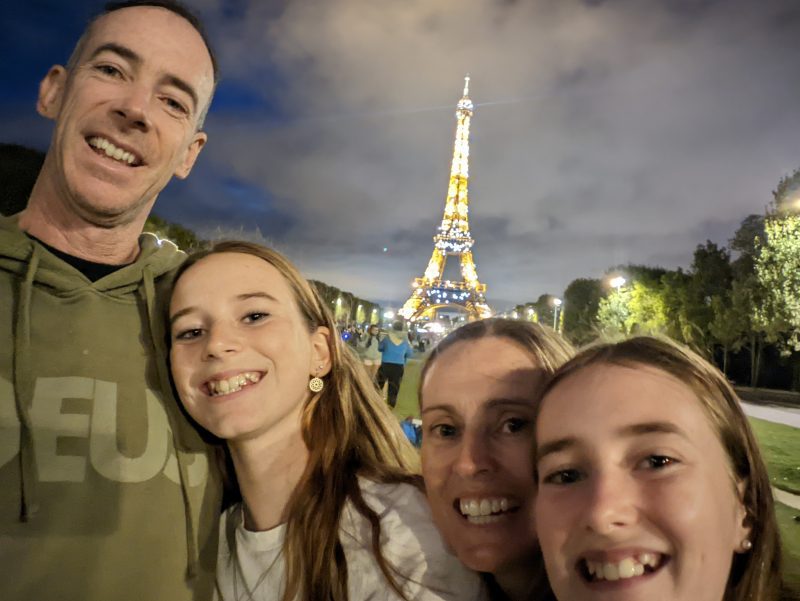 We remained mostly on ground level in Paris but for one TRES GRANDE day spent at Disneyland. A perfect combination of thrills and fantasy and a day we all enjoyed. While I have to confess I no longer enjoy the high speed thrill rides like I once did, I did experience every ride in the park at least once!
I think we rounded out our trip to Paris with a perfect balance of history, activity, entertainment, food and wine. Here's hoping it's not another 20 years before we get back to one of the world's most beautiful cities!