I'm extremely proud and excited to announce that our pelvic health service is set to commence in January 2023!
We are now getting the word out to our client community, friends and family, and affiliated health professionals. For me, 2022 has been a year of learning all things pelvic health and I'm so ready to put it into practice!
I have four years of clinical experience in private practice, all with exposure to women's health clients, especially the perinatal cohort. I kept myself busy in 2022 training with the best in the business at Pelvic Health Melbourne, following the Australian Physiotherapy Association's (APA) pathway to be titled as a Women's, Men's and Pelvic Health Physio. The learning journey is far from over, having already enrolled in further training in men's health, birth choices and pelvic organ prolapse.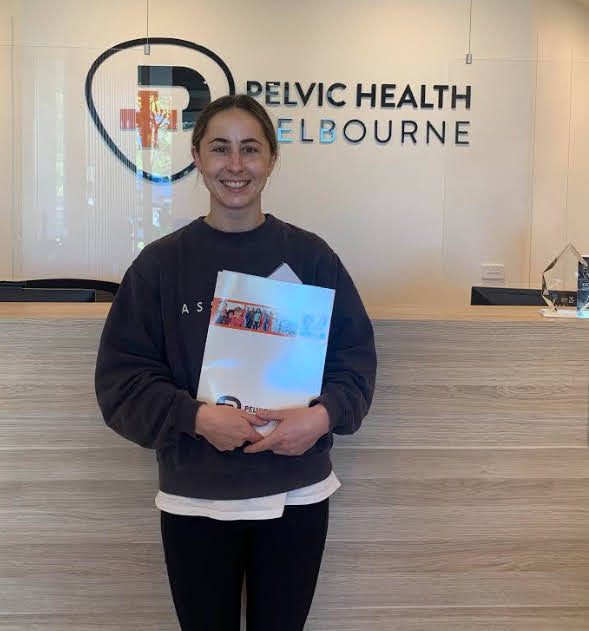 Many people aren't aware that there is such a thing as a pelvic health physio, or have little understanding of what we can actually do.
Here's a list of some of the concerns and conditions that I can help with.
Pregnancy or postnatal-related bladder, bowel or intimacy issues
Pregnancy or postnatal-related musculoskeletal issues
Bladder control issues, including urgency, incontinence, overactive bladder
Bowel control issues
Chronic constipation
Pelvic organ prolapse
Pelvic pain, including coccyx pain or pain with sexual intercourse or using tampons
And for men, prostatectomy rehabilitation
An assessment typically involves a large discussion about your concern or condition, a vaginal examination (VE) to assess pelvic floor tone, strength and tissue integrity (the gold-standard assessment tool), pelvic floor muscle programming, lifestyle education, exercise prescription and support. If a patient would prefer not to have a VE, that is absolutely fine, there are many more ways to assess the pelvic floor without removing any clothing.
Lastly, we have added another maternity-health class to our timetable! There are now 2 options for our maternity cohort with limited spots available.
Check out our group exercise class timetable HERE.
Maternity-strength on Mondays 6-6:45pm
Individualised programming based on your goals and stage of motherhood.
Suitable for both ante and postnatal.
Assessment required prior.
Machine and mat-based exercise (including cables and reformer machine).
Maternity-core on Fridays 10:30-11:15am
Pilates-style class in our studio (mat-based).
Bub friendly – there is time before and after the class for you to feed and settle in the studio if you'd like, plus our A-team are more than happy to help!
Core and pelvic strengthening and mobility focus.
Best suited to postnatal (however antenatal are still welcomed).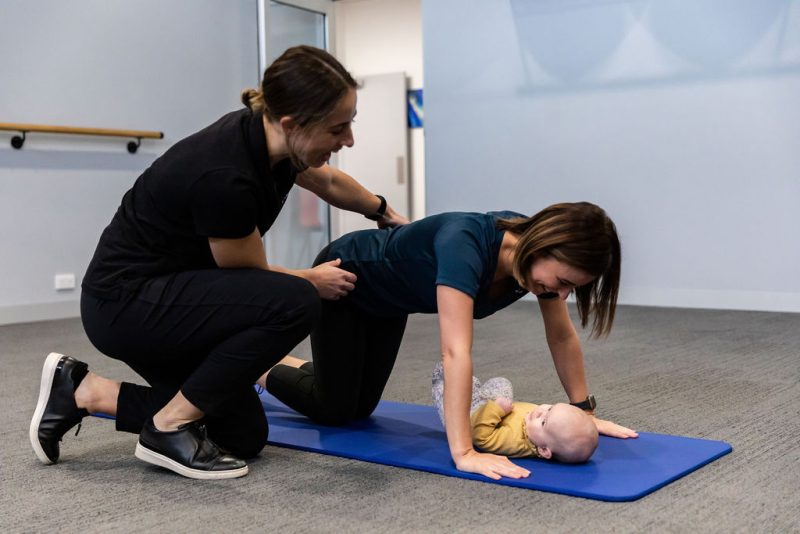 If you would like to make a pelvic health appointment, please book online HERE.
Initial pelvic health consultation: 1 hour $175
Return pelvic health consultation: 45 minutes $155
Likewise, if you have any questions or concerns, or would like to discuss a little more about my scope of practice, please do not hesitate to get in touch via email ellen@o-health.com.au or give me a call on 02 6021 2777.
– Ellen Williams