Hi, my name is Bri and I am O-health's newest Physiotherapist.
Some of you may know me already, as I am not completely new to the O-health team.
Over the last 18 months whilst studying, I have spent some time in the O-gym assisting Sam and Mat, our strength and conditioning experts. For those of you who I haven't had the pleasure of meeting, I thought I'd jot down a little bit about myself.
To start with, I am a local girl, born and bred across the Border in Wodonga. After finishing high school at Catholic College in 2015, I spent a gap year traveling Europe, before moving down to Geelong the following year. However it didn't take me long to miss good ol' Albury Wodonga and I soon found myself living back in my hometown.
On my return in 2018, I commenced studying a Bachelor of Physiotherapy and Charles Sturt University in Thurgoona. Through the four years of the course, I completed a variety of placements, giving me the experience of working with an abundance of varying populations and presentations. I was able to develop skills in working with children with a disability, patients with spinal cord injuries, post-operative patients, elderly patients at risk of falls and a large variety of muskuloskeletal injuries.
My passion for physiotherapy stems from my desire to support and empower people to be the best versions of themselves. Physiotherapy can achieve this by not only addressing physical injuries and/or weaknesses, but holistically influencing all sorts of lifestyle behaviours and changes, to help make you a better you.
Growing up, I had (and still do have) a great passion for swimming. The pool became my second home at a young age. Early mornings were spent training before school, afternoons spent coaching and weekends spent competing. I believe the sport helped teach me discipline and allowed me to feel a real sense of community spirit.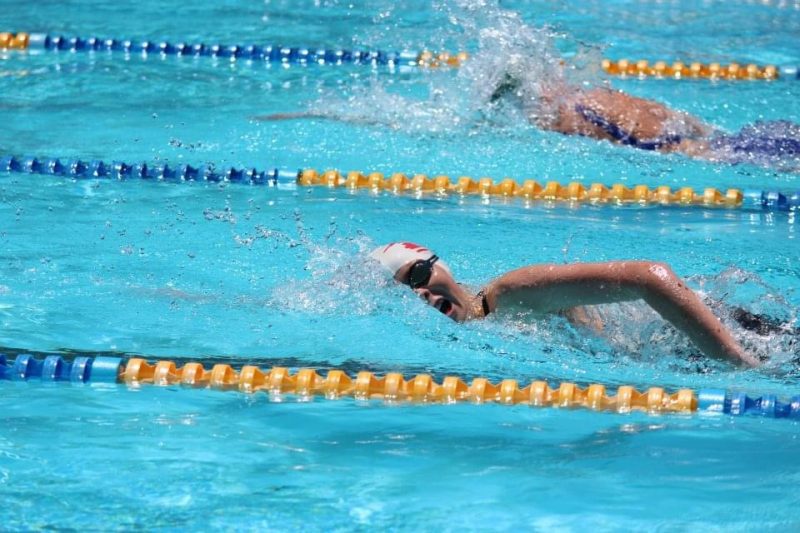 I landed my first ever job as a swimming coach for the junior squad, before venturing into younger aged children swimming lessons. Ever since, I have found myself working with young children and adolescents. Throughout university, when I wasn't studying or away on placement, I spent my time working as an educator in an 'Out of School Hours' program (OOSH). I really enjoy connecting with children and being able to have such a large impact on their life. The experiences mentioned above have guided me to have a great interest in paediatric physiotherapy, and I endeavour to delve into further training throughout my career to develop a wider understanding in paediatric care.
I also have an interest in management of osteoarthritis and am currently undertaking training to become a GLA:D certified physiotherapist.
Other areas of interest include post-operative care and management of sporting injuries, particularly those related to running.
Outside of work, you will find me swimming laps in the pool, riding my bike around our beautiful countryside, or spending some quality time with my friends and family.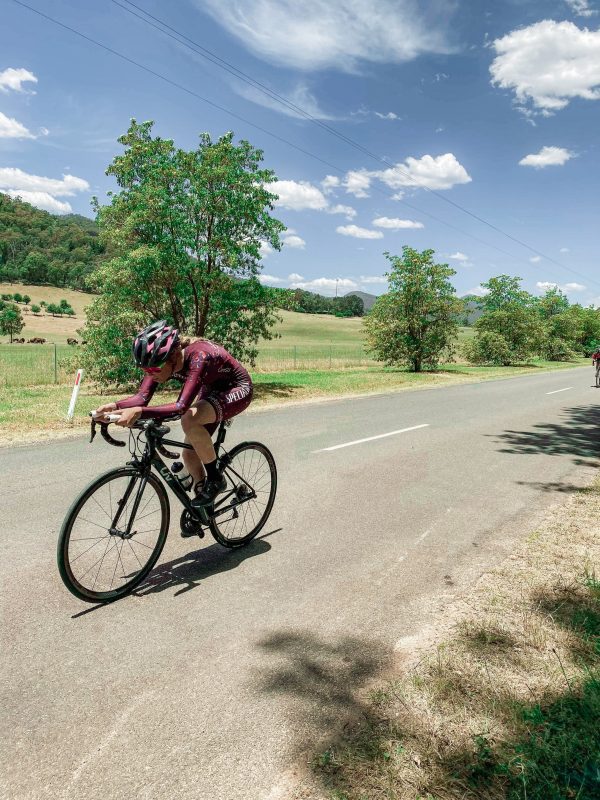 That's all from me for now. I am so excited to be starting my career in such a wonderful workspace, collaborating not only with other physiotherapists, but osteo's, EP's, S&C coaches and Podiatrists too. I can't wait to see you all around the clinic. If you see me somewhere along the line, don't be afraid to say hi 🙂
-Bri Windham