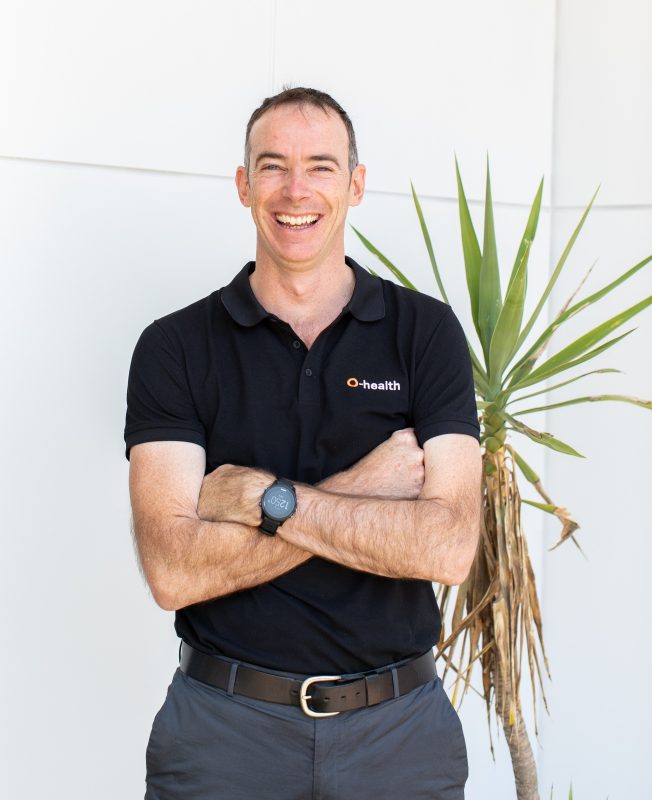 Tom Barry
Director and Osteopath
Tom is the person ultimately responsible for the juggernaut that is O-health.
From humble beginnings in a single room on Young Street he has created, not without significant assistance from an extraordinary team, Albury's finest health clinic.
His one true form of genius is surrounding himself with people smarter than he is.
Tom is incredibly passionate about getting people moving again and is adamant that people are like sharks – if they don't move they die!!
He completed a science degree majoring in anatomy and physiology, prior to studying osteopathy, and has spent years studying the effects of bio-mechanics on injury and how best to get you back to doing the things that you love.
Communication is key to O-health's success and Tom is bordering on maniacal ensuring that language used in the clinic is clear, concise and accessible.
Tom still remains surprised that fellow Director, Lisa, agreed to his marriage proposal all those years ago.  They have two fantastic girls, Clare and Lucy.