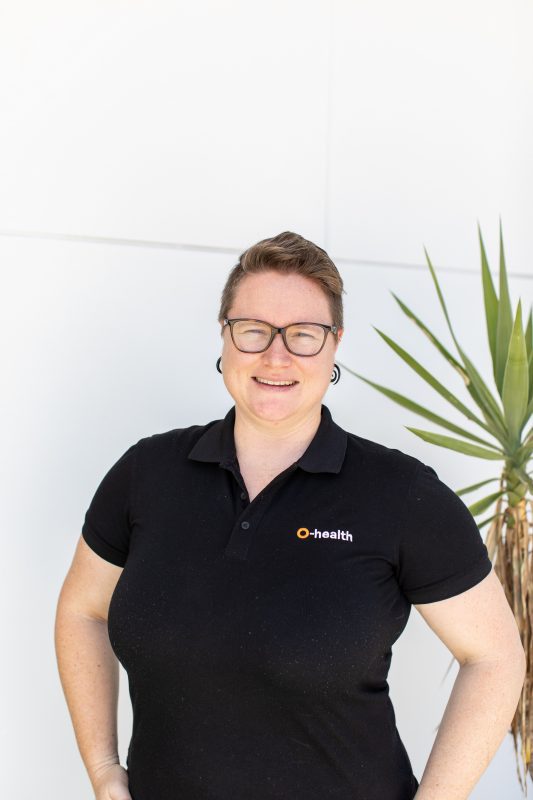 Pip Hunt
Physiotherapist
Pip comes to O-health via New Zealand and in the preceding five years, was based in Alice Springs in the Northern Territory. Keeping the ANZAC spirit alive at O-health, Pip graduated from Auckland University of Technology way back in 2003.

Since then she has worked in the usual areas of physiotherapy including hospital based cardiorespiratory, neurological, musculoskeletal, and Women's Health and then in Private Musculoskeletal and community based complex injury rehabilitation. 

Pip has post-grad qualifications in pilates, nutrition and environmental medicine, in order to offer holistic physiotherapy. Most recently Pip has become a certified cancer rehabilitation specialist through Pinc and Steel International and is very excited to be able to offer specialised rehabilitation for cancer patients at all stages of disease management.

In her non-work time Pip is kept on her toes by four rapidly growing and active kids who are either performing in the Flying Fruit Fly Circus, sailing on the lake or volunteering with St John's.

If there is any free time left, Pip can be found enjoying swimming, skiing, motorbike riding, walking the family dog, restoring woodwork, cooking and occasionally trying to finish a book or knitting project!

Areas of special interest:
Oncology/cancer rehab

Older Persons

Orthopaedics