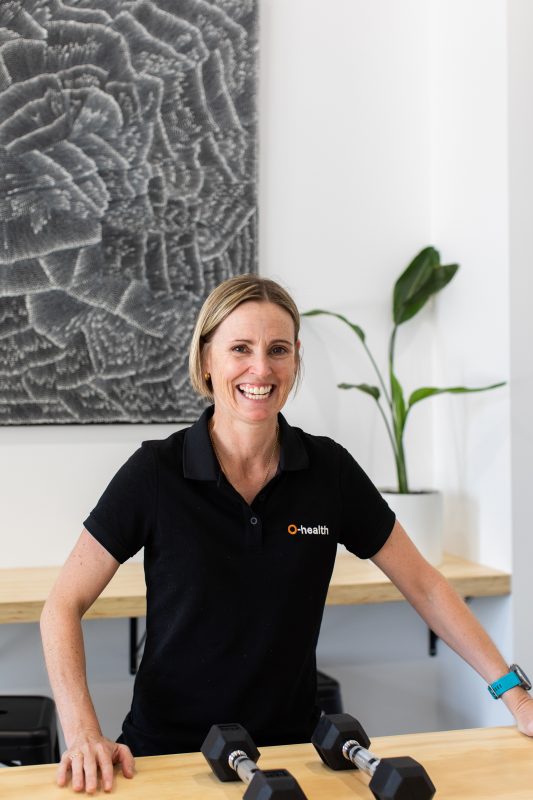 Lisa Barry
Director and Physiotherapist
Lisa, like many of our team, is a Wodonga local. She studied Physiotherapy at La Trobe University and has worked in Melbourne and around the world. Lisa always wanted to be a physiotherapist and she is passionate about helping normal people achieve extraordinary things through exercise rehabilitation. She is enthusiastic about assisting and educating the community to enjoy optimal health throughout their life and find some enjoyment in an active lifestyle.

As one of the Directors of the O-health, it has been a long term dream of hers to make Albury/Wodonga healthier. Lisa enjoys seeing people with arthritis, running injuries and is happiest when running her exercise classes in our Studi-O space.
Lisa's other "job" is a wife and mother of two daughters. When Lisa is not at O-health she can be found on her bike or out running.