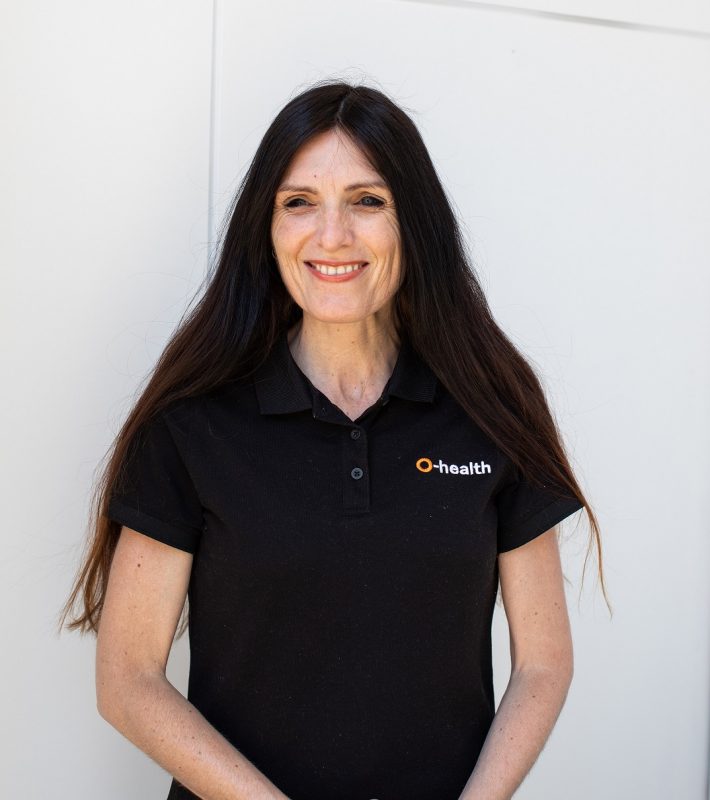 Corina Williams-Moir
Pilates
Corina has worked as a Registered Nurse for over 28 years both in hospital and community-based settings.
Having been a fitness leader teaching aerobics and group exercise since 1990, Corina remains certified with Fitness NSW, with qualifications in group exercise, pilates, meditation, tai chi for arthritis, tai chi for osteoporosis and tai chi for heart conditions.
Since joining the O-health family in 2015, Corina continues to teach pilates and group exercise classes, catering for all ages, ability and fitness levels.
With diplomas in sports medicine, orthopaedics, sports and remedial massage coupled with registered nurse experience, Corina has sound knowledge regarding all areas of health and understands the importance of exercise in promoting physical health and general well-being.
Outside of O-health, Corina loves spending time with family, with her role as a mum being her most treasured.