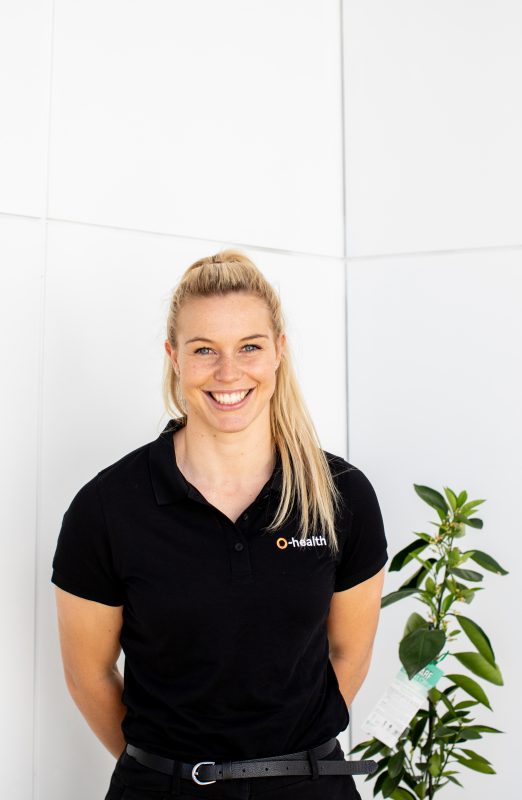 Jas Morrow
Exercise Physiology
Combining her passion for health and fitness with her love for helping people, Jas completed a Bachelor of Exercise Science and a Master of Exercise Physiology degree.
Since then, Jas had been working in Queensland, but has now returned to her home town and is excited to be expanding the health services available at O-health.
Jas has a special interest in neurological conditions, as well as a passion for using exercise as a tool for improving mental health and wellbeing.
Jas has experience working with a wide variety of individuals, from high risk patients with no exercise experience to elite level sports athletes. Jas prides herself on building professional relationships and providing education her patients can understand.
Jas loves a challenge and previously worked 3 seasons as a Government firefighter in Victoria. Outside of work, she loves travelling, horse riding, hiking and going to the gym.