At

O

-health, we are passionate about your strength and conditioning (S&C)
To support your fitness or rehabilitation outcomes, our Exercise Scientists can provide you with functional programs to:
Improve your health
Get you back-on-track after injury
Develop athletic qualities important to success
Assist with chronic pain management
The role of S&C is basically to assess where someone's function/movement is at, and develop a program to improve movement and strength in a way that reduces pain and improves performance in all aspects of life.
Located in our O-health gym, each session with our Exercise Scientists is focused on your own individualised program to help you meet your performance, fitness and health goals. The major areas of focus are:
Functional strength and power
Speed & agility
Prevent injury, or return from injury faster
Move better and run faster
Improve mechanics, technique & form
For more information on our gym fees and services, click HERE.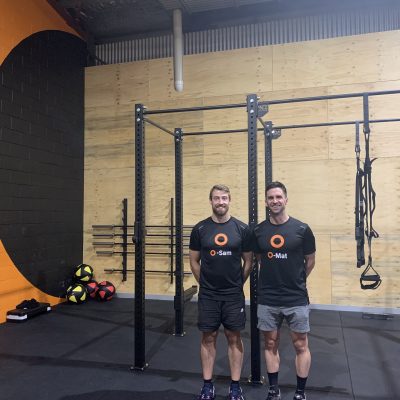 Meet our Exercise Scientists
Meet Sam and Mathieu, our Exercise Scientists at O-health.
Sam and Mat are highly experienced and tertiary educated with a Bachelor of Sports Science and a Masters in Exercise Science (Strength and Conditioning).
Sam is passionate about helping you to train safely while coaching and encouraging ongoing growth in your skills.
Mat is passionate about, and has a strong background in running- both coaching and participating.
Our coaches love seeing clients get results, especially when coming back from an injury. People often tell them that the process of injury recovery brings positive results in their day-to-day lives beyond the sports field.