Albury-Wodonga is an exceptionally active community, with a diverse offering of sporting opportunities for our young athletes, ranging from fun after-school team sports to hyper-competitive endurance events (and everything in-between).
My name is Jack Saunders, and I am one of O-health's Osteopaths. I have thoroughly enjoyed working with many of Albury's very talented youngsters in acute injury management, return to sport, and strength & conditioning to maximise performance and decrease injury risks. This recent experience, coupled with my own experiences as a junior athlete have highlighted some of the biggest challenges facing our young up & coming athletes. Namely, juggling the high physical demands being placed on our growing athletes in modern sports. With so much opportunity to participate in a variety of sports and activities, is there such a thing as too much, and as a parent in charge, how do we inform our decision-making?
Load Management
Injury risk is difficult to identify as it is influenced by many factors, however one of the most important factors is training and competition load (the physical stress imparted on muscles, bones, joints, immune system etc). 
Having the right amount of load can help condition a developing athlete's body to better handle the demands of their sport/s! Having too much load will result in a fatigued athlete, decreased performance and increased risk of injury and illness. Having too little load will mean the athletes body may not be prepared for the demands of their sport. This 'goldilocks' zone can be difficult to find considering most young athletes are experiencing load from 2-3 after school sports (often with unique physical demands), school-based sports and incidental load (walking/riding to and from school etc). 
So, What Can you Do?
This will most likely seem like it requires a complex answer considering it's an understandably difficult question. However, we can order our thinking and decision making using a simple cost-benefit analysis to best determine how we improve performance and maximise load management.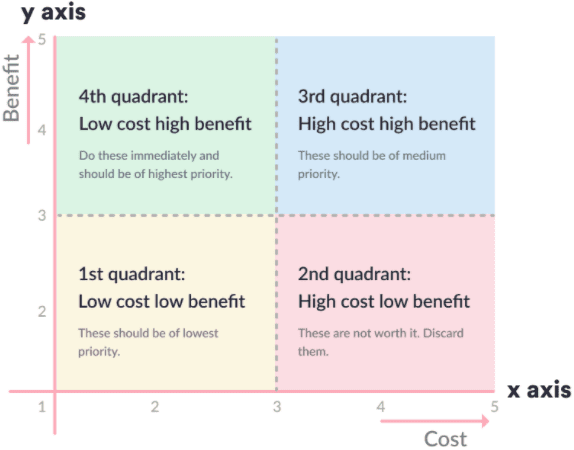 Many people in sport are trained by social media and clever marketing campaigns to first think of high-cost strategies that may or may not provide much value to athletic performance. This is often at the expense of improving simple, and often overlooked strategies that usually prove to be the most valuable. So, what works?
Low Cost & High Benefit
– Improving sleep quantity and quality (8.5-10 hours)
Adolescents require 2-3 more hours sleep than adults. 

Adolescent males have been found to get their best sleep from around 10/11pm through until 9am. 
– Maximising a healthy and balanced diet. 
Refer to the Australian Dietary Guidelines for a straightforward guide on the basics of a healthy diet. 
– Maximising periodic rest relative to the amount of load being placed on the body. 
Listen to the body! Muscular aches (known as delayed onset muscle soreness or DOMS) are a normal side effect of physical activity and training. 

DOMS indicate that the body is healing and adapting to training, however we need to allow this process to take place before putting significant load back on the body otherwise the training benefit is lost. 
– Utilising low-cost recovery strategies, such as going for a walk or a paddle in the local pool is wildly undervalued in the recovery and load management tool-belt. 
These should be every athlete's first port of call before accessing high cost/high benefit strategies.
High Cost & High Benefit
– Relative rest & deloading from 1 or more sports/activities.
Whilst deloading from sport is a simple, effective and often a necessary way to manage an overloaded athlete, it belongs in the high-cost quadrant. 

This is due to the emotional impact such a decision can take, which should always be considered. 
– Utilisation of services such as strength & conditioning programming, injury risk assessment, Osteopathy/Physiotherapy, recovery services such as manual therapy, hydrotherapy, and nutritional advice etc. 
Low Cost & Low Benefit
– Sports 'enhancing' apparel and equipment such as compression, massage guns etc. 
These may provide 1-2% benefit in recovery, but unless you have maximised the high value low-cost strategies, steer clear for now. 
High Cost & Low Benefit
– Expensive sports supplements (proteins, BCAA's, creatine etc). 
With a balanced diet there will be little need for many supplements. 

There are obvious exceptions to this (when a specific dietary need requires supplementation). 

Many athletes are using various forms of supplements in modern sports, and rightly so, as when used correctly can increase performance by a few %. However, this benefit is negligible if not paired with a balanced diet (which is much more valuable in terms of cost). 
How can we help at
O

-health?

At O-health, we offer several high value management strategies that can help make this difficult decision-making process much clearer. With a mix of Sport's Scientists, Osteopaths, Physiotherapists and Exercise Physiologists, we pool a wide breadth of knowledge and experience that we want to share with you! 

Our Sport's Scientists and state of the art assessment equipment are well equipped to identify performance strengths and weaknesses of a particular athlete in the context of their sports and goals. Armed with this knowledge, they can tailor exercise programs to mitigate injury risk and enhance performance, whilst also identifying potentially harmful overload situations.

Our Osteopaths & Physiotherapists are highly trained in the prevention, diagnosis and management of acute and chronic injury and/or pain. This includes strategies to improve recovery from general sports and activity. At O-health, our therapists are fantastic at understanding specific client needs, ensuring we can effectively tailor a wide range of treatment strategies to suit our dynamic client base. 

Our Exercise Physiologists are specialists in clinical exercise interventions and education in the management of chronic disease or injury. They utilise a diverse tool built on exercise options, from pool-based hydrotherapy to group health classes to achieve their goals of maximising physical function and health.

– Jack Saunders
Osteopath
Resource Links