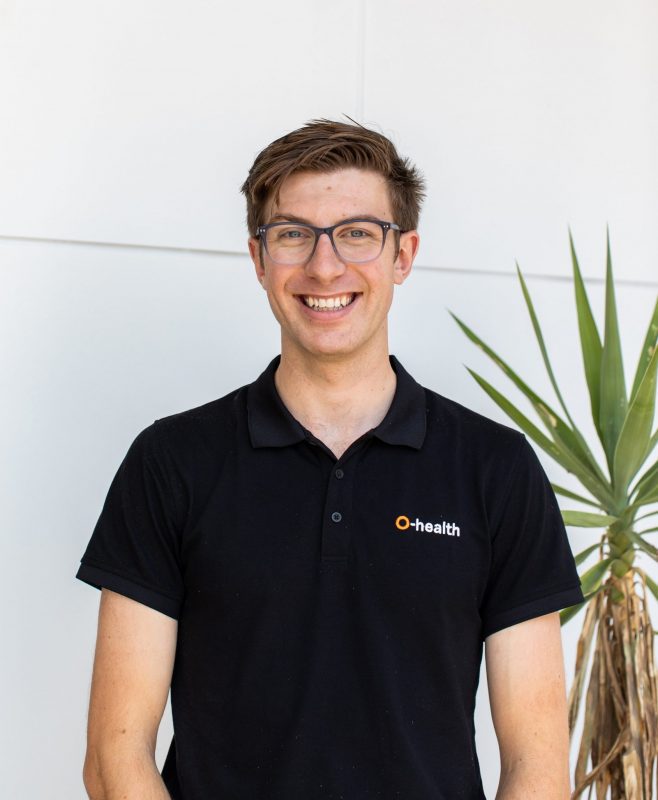 Tom Duck
Osteopath
Tom graduated as an Osteopath from RMIT in 2019 and is one of the newest members of the O-health team.
Tom has a passion for helping people in pain, and brings this enthusiasm into the treatment room when he applies his hands on techniques. Tom also believes in encouraging his patients to take an active role in their health beyond the treatment room.
In his spare time, Tom enjoys all forms of exercise, particularly cycling and also enjoys relaxing by playing board games and listening to music.