Exercise Physiologists are health professionals who have specialised in clinical exercise interventions for a broad range of pathological populations.
This is for individuals who may be at risk of developing, or have existing, medical conditions and injuries.
The aim of an exercise physiologists' interventions is to prevent or manage chronic disease or injury, and assist in restoring optimal physical function, health or wellness.
Another large role an exercise physiologist plays is in providing health and physical activity education, advice and support for lifestyle modification, with a strong focus on achieving behavioural change.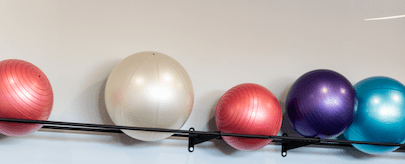 Who can an exercise physiologist see?
They can see a large variety of patients, of ALL ages, including but not limited to:
Cancer – during treatment or recovery from cancer.
Cardiovascular conditions – including myocardial infarction, chronic heart failure and peripheral artery disease, etc.
Kidney conditions – including but not limited to chronic kidney disease stages 1-5.
Mental health – including but not limited to anxiety, depression, schizophrenia, PTSD.
Metabolic conditions – such as obesity and diabetes.
Musculoskeletal – including but not limited to arthritis, musculoskeletal pain/injuries, and ongoing support from surgery such as total hip replacement or ACL.
Neurological/neuromuscular conditions – including but not limited to stroke, spinal cord injury, Parkinson's disease, cerebral palsy, multiple sclerosis, dementia, acquired brain injury.
Respiratory/pulmonary – including but not limited to asthma, COPD, and cystic fibrosis.
Individuals with intellectual disabilities.
Type II Diabetes Classes
Our Exercise Physiologist runs a group exercise class for those living with Type II Diabetes. The Group Allied Health Services referral under Medicare allows patients with Type II Diabetes to attend 8 group exercise classes with Jas.
When you have Type II Diabetes, physical activity is an important component of your treatment plan. Exercise has been shown to improve your glycemic control, reduce cardiovascular risk factors and improve quality of life.
Is there a cost involved?
Yes. There is a total gap fee of $60 for the entire 8 classes. This also includes your initial 1:1 assessment with Jas before you begin your classes. The rest is covered by Medicare.
How do I sign up?
Speak to your GP about this referral and then call us on 02 6021 2777 to make your initial appointment with Jas.
If you have any questions, feel free to call us on 02 6021 2777 or email us at info@o-health.com.au