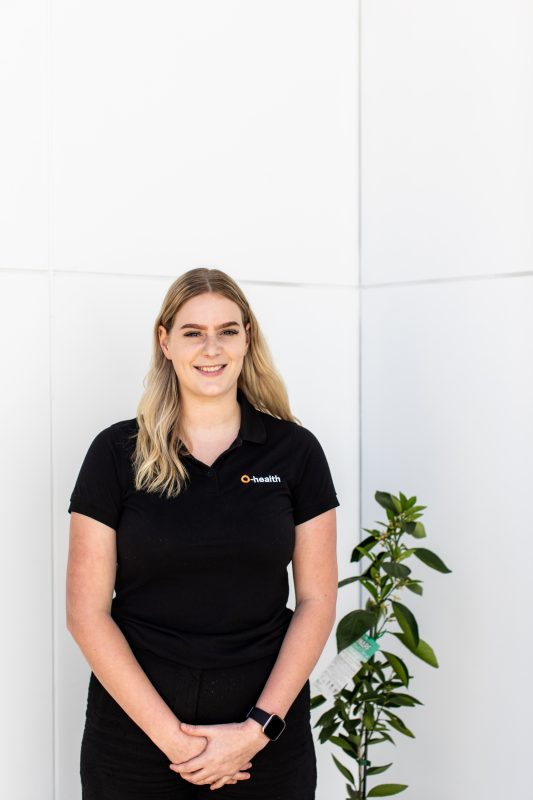 Eden Bensley
Customer Service
Eden joins us on the front desk as part of the admin team.
Eden was previously a patient here at O-health and absolutely loved the vibe that the clinic brought. She is very excited to be a part of the ever growing team here at O-health and all it has to offer her.
Eden loves all things health and fitness and is constantly on her journey of strength and rehabilitation. When she isn't busy on the front desk, she enjoys being outside walking her dog, going to the gym, travelling and listening to her vinyl collection.