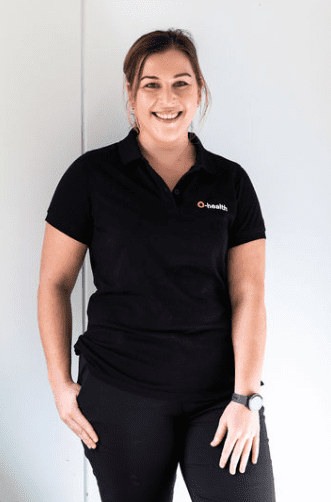 Abbey Padman
Physiotherapist
Abbey is one of our physiotherapists here at O-health.
Having completed her studies in Health Science and Physiotherapy, she has been working with clients to achieve their goals and get them back to doing the things they enjoy and want to keep doing.
As a physio, Abbey finds using a combination of manual therapy techniques in conjunction with an active rehab a great balance for clients to achieve great results.
Outside of work, you are sure to see Abbey exploring the local area either by foot, bike or car, and most likely drinking coffee or possibly a wine.
She loves being outdoors and spending time with her dog, as well as regularly catching up with friends and family.